Summer 2021: Materials to support Centre-Determined Grades now available
High-level Qualification Assessment Frameworks (under 'Key Documents tab): A summary of key requirements of each qualification and advice about determining grades
Teachers/lecturers can also access Initial Qualification Assessment Frameworks and WJEC Assessment Creation Guide via our Secure Website.


Download our Timeline for Centres for an overview of when information and supporting materials will be published (WJEC GCSE and AS/A levels).
Summer 2021 Consultation
We have published on the WJEC secure website, consultation documents including draft grade descriptors for WJEC GCSE and GCE qualifications. We are seeking views on the grade descriptors from teachers and lecturers who will be involved in making decisions about learners' GCSE, AS or A level grades in summer 2021.


The consultation is open from 12:00 on Friday 26 February until 23:59 on Thursday 04 March 2021.
Resources and Exemplar Materials are now available on the Secure Website.
The WJEC GCSE qualification in Digital Technology is a broad-based qualification that allows learners to build on the digital skills, knowledge and understanding that is used both in their school and everyday lives. The qualification is designed for learners who wish to begin their journey towards a career that utilises digital technologies or to progress onto advanced level programmes of learning involving digital technologies.

The qualification will allow learners to develop their understanding of the range of digital technology systems at use in our connected and globalised society. It will also allow learners to explore the ever-evolving nature of digital technology systems and how these systems can be used productively, creatively and safely.
Read more
Read less
Upcoming Professional Learning Events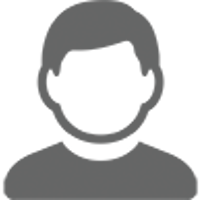 Have a question about Digital Technology GCSE?
Subject Officer
Our subject team is happy to help you with all your queries related to the teaching and learning of our specifications. Our Subject Officers are experienced teachers and are here to support you with delivering our qualifications. Get in touch with us via e-mail or telephone.