AS/A Level Digital Technology
GCE Digital Technology AS Exam and coursework are not due until 2023, A2 exam and coursework are not due until 2024.
The WJEC GCE AS and A level qualification in Digital Technology advances learners' understanding of the digital technologies that are used by individuals and organisations across the world, including how they have developed and how they continue to change.
The qualification enables learners to develop a deep understanding of how innovations in digital technology, and the increasing levels of connectivity between them, impact the lives of those who use them and the wider society.
Learners will also develop practical skills in developing both creative digital products and digital solutions to problems faced by organisations, supporting their progression into employment in a career that utilises digital technologies or onto a programme of higher education involving digital technologies.
Read more
Read less
Upcoming Courses
On Demand Webinars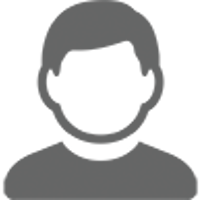 Have a question about AS/A Level Digital Technology?
Subject Officer
Our subject team is happy to help you with all your queries related to the teaching and learning of our specifications. Our Subject Officers are all former teachers and are here to support you with delivering our qualifications. Get in touch with us via e-mail or telephone.

Key Dates
2022
18
Aug
AS/A Level Results Day 2022