Welsh for Adults Qualification Suite
These pages contain information about the qualifications and resources which WJEC provides specifically for the Welsh for Adults field.
WJEC provides a suite of qualifications for adults who are learning Welsh, called Defnyddio'r Gymraeg. The suite gives candidates an opportunity to show their ability in speaking, listening, reading and writing Welsh - at different levels.  Qualifications can be gained by sitting examinations on specific days, and they are open to adults who have learnt Welsh as a second language or who are learning at present. It is not necessary to be in a specific class to sit the exams, or to have taken the lower level exams first. The qualifications are for people learning in evening or daytime classes, on intensive courses or on workplace courses. 
WJEC would like to confirm that the Welsh for Adults exams will not be held in the summer of 2020, because of the public health crisis. We will discuss alternative opportunities to take these exams in future with the National Centre for Learning Welsh and the Learn Welsh course providers.
ALTE
WJEC is a full member of ALTE (Association of Language Testers in Europe).  This is an association for organisations who offer language examinations across Europe, representing 26 different languages. More information about ALTE is available here.
The Common European Framework of Reference describes 6 levels of language proficiency from A1 to C2. This framework is available on the Council of Europe website.
Read more
Read less
Digital Resources
Books
Key Documents
Discover FREE Digital Resources!
Unlock your learners' potential with an impressive range of FREE digital resources, teaching tools and materials.
WJEC publishes a number of resources for the Welsh for Adults field. These can be ordered from your local Welsh bookshop.
Cardiau Corryn
Cardiau Corryn is a set of flash cards or prompt cards suitable for use at the end of Mynediad level to help candidates who are taking the exam, or possibly at the start of a Sylfaen course as a revision activity.
The pack is available through your local Welsh shop for £9.95.
WJEC course books 
WJEC have published a series of resources for Welsh for adults classes, from Entry (beginners) level to Intermediate level. The main aim of these resources is to help people to learn to speak Welsh. Here are the resources which are available at each level: 
Course books - to be used in class
Practice packs - homework to revise the course book work. 
CDs or cassettes - for learners to revise at home. 
When these Welsh for Adults resources go out of print, they will be transferred to this website. Below, there are links to sound files, i.e. revision CDs for learners using the Cwrs Mynediad, and the Guidelines fo Tutors.
WJEC Flash Cards (1-3)
WJEC has published a set of flash cards for the Welsh for Adults class. There are large cards (A4 size) available (for the whole class), including a CD of the pictures and a booklet of suggestions. Also available are small cards (A6 size) for pair work (the Cardiau Bach CBAC 3 pack is 'poker' size). Each contains 100 cards with full colour photographs in each pack.
Proficiency File
A file of resources on the level of 'polished' or academic Welsh. It includes over 200 pages of resources corresponding to the units in the Proficiency qualification.
Learning through Literature
This book contain short selections of Welsh literature, including songs, rhymes, poems, selections of prose, plays, etc. to be used occasionally in the Welsh for Adults class. 
Selection from 'Y Tiwtor'
A book containing many resources and teaching ideas at all levels. Free for tutors who are registered with WJEC.
Welsh for Families/Cymraeg i'r Teulu
This is a large project again sponsored by Welsh Government. It is a comprehensive beginners' level Welsh course for parents who want to use Welsh with their children. 
Guidelines for the Cymraeg i'r Teulu/Welsh for Families track games
Darnau Gwrando
This is a collection of listening exercises for use in Welsh for Adults classes.
The exercises are useful when preparing candidates to sit the Welsh for Adults Mynediad,
Sylfaen and Canolradd exams. A CD is included in the book, with sound tracks in mp3 format.
Upcoming Professional Learning Events
There are no events currently scheduled for this qualification. 
Our annual programme is published and open for bookings during the summer term. Sign up for the latest updates here.
Materials from previous courses can be found on the Secure website and/or under the Materials tab.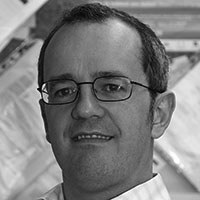 Have a question about Welsh for Adults Qualification Suite?
Examinations Officer
Our subject team is happy to help you with all your queries related to the teaching and learning of our specifications. Our Subject Officers are experienced teachers and are here to support you with delivering our qualifications. Get in touch with us via e-mail or telephone.