Speaking Examinations
The assessment window for conducting the GCSE and GCE Speaking Examinations runs from Monday 8th April until Friday 10th May 2024.
Our GCSE Spanish specification is based on a conviction that learners studying a modern foreign language will develop their desire and ability to communicate with and understand speakers of Spanish in a variety of contexts and for a variety of purposes.
The specification supports the aim that the study of a modern foreign language will broaden horizons, develop cultural knowledge and understanding and foster transferable skills such as confidence, communication, problem solving and creativity.
Read more
Read less
Digital Resources
Books
Online Exam Review
Discover FREE Digital Resources!
Unlock your learners' potential with an impressive range of FREE digital resources, teaching tools and materials.
WJEC/CBAC ENDORSED TITLES
WJEC/CBAC NON-ENDORSED TITLES
Welcome to the WJEC's Online Exam Review website. Here you will find a collection of interactive units that bring together a number of elements including general data, exam questions, their marking schemes and examiner comments, which will lead you through a review of exam questions.
Upcoming Courses
On Demand Courses
Materials from previous events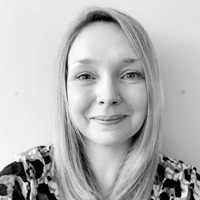 Have a question about GCSE Spanish?
Subject Officer
Our subject team is happy to help you with all your queries related to the teaching and learning of our specifications. Our Subject Officers are all former teachers and are here to support you with delivering our qualifications. Get in touch with us via e-mail or telephone.