Level 1/2 Retail Business
2021/2022 Adaptations to Vocational and Other General Qualifications Published
We have published details of adaptations to the assessment of our vocational and other general (non-GCSE/GCE) qualifications for the 2021/22 academic year. View the adaptations here.
Talking Shop – an opportunity to discuss our business qualifications
As part of our commitment to centres we will be offering an opportunity for teachers to join our free Teams Talking Shop event to ask questions and discuss issues with other teachers.
Talking Shop will be hosted by the Business Subject Officer in several dates throughout the year, there will be no pre-determined agenda, it will be an open discussion including questions and answers and the opportunity for teachers to talk to other teachers.
The next talking shop event will take place on Thursday 17th February 2022, from 5.00pm to 6.00pm. Teachers are welcome to attend for the full hour, or just drop in at any time throughout the hour.
---
NEW Level 1/2 Vocational Award in Retail Business (Technical Award) - Teaching from 2022  
We're currently updating our Vocational Award for delivery from September 2022.  Draft versions of the Specification and SAMs are now available. We're excited to share our new developments with you and will be running introductory events in the coming months as well as sharing new teaching and learning resources ahead of delivery.
---
The Level 1/2 Vocational award in Retail Business has been approved for the DfE 2021, 2022 and 2023 performance tables and will remain available to centres. 
Unit 3 - for Summer 2020 and 2021, centres have a choice to use the original scenario and task (ELaR), or the new scenario (JJ's). For Summer 2022 onward, centres must use the new scenario (JJ's).
Our Level 1/2 Award in Retail Business specification introduces learners to one of the most important employment sectors in the UK.
Learners have the opportunity to explore various aspects of retail business and investigate a range of retailers from large chains and department stores through to independent and virtual stores.
Read more
Read less
Digital Resources
Key Documents
Online Exam Review
Discover FREE Digital Resources!
Unlock your learners' potential with an impressive range of FREE digital resources, teaching tools and materials.
Access a collection of interactive units that bring together a number of elements including general data, exam questions, their marking schemes and examiner comments, which will lead you through a review of exam questions.
Upcoming Courses
On Demand Webinars
Materials from previous events
Materials from previous courses can be found on the Secure website.
If you need further information or support, please contact our Professional Learning Team via cpd@wjec.co.uk.
Introduction to the Level 1/2 Vocational Award in Retail Business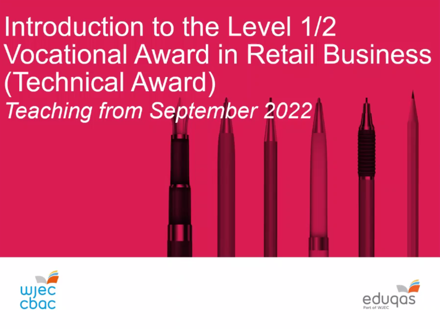 Level 1/2 retail Business - How to mark like an examiner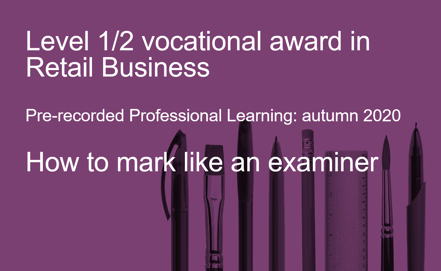 Level 1/2 Retail Business - Briefing 

To view the webinar you will need:
An up to date browser, such as Internet Explorer 8 (or later)
Adobe Connect and an Adobe plug-in installed
Use this link to download the software needed
(Please contact your IT Technician if you do not have the rights for your PC to install software)
If you need further information or support, please contact our Professional Learning Team via cpd@wjec.co.uk.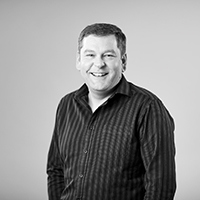 Have a question about Level 1/2 Retail Business?
Subject Officer
Our subject team is happy to help you with all your queries related to the teaching and learning of our specifications. Our Subject Officers are all former teachers and are here to support you with delivering our qualifications. Get in touch with us via e-mail or telephone.