Level 3 Professional Construction Practice
2021/2022 Adaptations to Vocational and Other General Qualifications Published
We have published details of adaptations to the assessment of our vocational and other general (non-GCSE/GCE) qualifications for the 2021/22 academic year. View the adaptations here.
Our Level 3 Applied Diploma in Professional Construction Practice can be taught as stand-alone qualification or alongside AS/A Levels as part of a programme of study.
Offering flexible teaching approaches, and clearly structured content, our Level 3 Applied Certificates and Diplomas provide learners with the opportunity to gain knowledge and understanding in purposeful contexts linked to a range of sectors and subject areas.
Read more
Read less
Upcoming Courses
Materials from previous events
Upcoming Professional Learning Events
There are no events currently scheduled for this qualification. 
Our annual programme is published and open for bookings during the summer term. Sign up for the latest updates here.
Materials from previous courses can be found on the Secure website and/or under the Materials tab.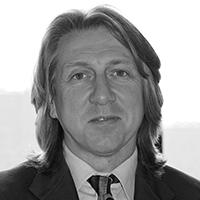 Have a question about Level 3 Professional Construction Practice?
Subject Officer
Our subject team is happy to help you with all your queries related to the teaching and learning of our specifications. Our Subject Officers are all former teachers and are here to support you with delivering our qualifications. Get in touch with us via e-mail or telephone.