AS/A Level Mathematics and AS/A Level Further Mathematics
Summer 2021: Materials to support Centre-Determined Grades now available
High-level Qualification Assessment Frameworks (under 'Key Documents tab): A summary of key requirements of each qualification and advice about determining grades
Teachers/lecturers can also access Initial Qualification Assessment Frameworks and WJEC Assessment Creation Guide via our Secure Website.


Download our Timeline for Centres for an overview of when information and supporting materials will be published (WJEC GCSE and AS/A levels).
Digital Resources
Books
Key Documents
Online Exam Review
Discover FREE Digital Resources!
Unlock your learners' potential with an impressive range of FREE digital resources, teaching tools and materials.
WJEC/CBAC ENDORSED TITLES
WJEC/CBAC NON-ENDORSED TITLES
Welcome to the WJEC's Online Exam Review website. Here you will find a collection of interactive units that bring together a number of elements including general data, exam questions, their marking schemes and examiner comments, which will lead you through a review of exam questions.
Courses
Materials
Webinars
Upcoming Professional Learning Events
Materials from previous courses can be found on the Secure website.
If you need further information or support, please contact our Professional Learning Team via cpd@wjec.co.uk.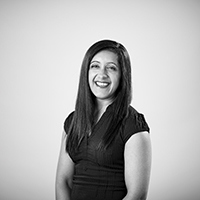 Have a question about AS/A Level Mathematics and AS/A Level Further Mathematics?
Subject Officer
Our subject team is happy to help you with all your queries related to the teaching and learning of our specifications. Our Subject Officers are experienced teachers and are here to support you with delivering our qualifications. Get in touch with us via e-mail or telephone.