Latin Resource Guide

- This booklet provides an overview of the support, guidance and resources available to those teaching the WJEC Level 1 Latin specification across our suite of websites.
Our Level 1 Latin specifications have been designed to encourage the acquisition and development of a range of skills related to the study of Latin language and, where desired, Roman civilisation.
They provide learners with a flexible and motivating course of study which can be used as 'stepping stones', or as a complete alternative to GCSE.
The final assessment opportunity for the Level 2 Certificates in Latin Language and Latin Language and Roman Civilisation is June 2020. A resit opportunity for the external units Core Latin Language (9521) and Roman Civilisation Topics (9522) will be available in 2021 if there is demand. Please refer to circular 030 (October 2018) for more information. Centres seeking a Level 2 qualification should refer to the WJEC Eduqas GCSE in Latin which is available to centres in England and Wales.
The Level 1 Certificates in Latin Language and Latin Language and Roman Civilisation continue to be available. All current options, including Core Language papers in January and Controlled Assessment for Roman Civilisation, will continue.
Read more
Read less
Discover FREE Digital Resources!
Upcoming Courses
Materials from previous events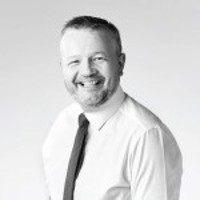 Have a question about Level 1 Latin ?
Subject Officer
Our subject team is happy to help you with all your queries related to the teaching and learning of our specifications. Our Subject Officers are all former teachers and are here to support you with delivering our qualifications. Get in touch with us via e-mail or telephone.