Level 1/2 Hospitality and Catering
Our Level 1/2 Award in Hospitality and Catering has been designed to support learners in schools and colleges who want to learn about this vocational sector and the potential it can offer them for their careers or further study.
It is most suitable as a foundation for further study, providing learners with a core depth of knowledge and a range of specialist and general skills that will support their progression to further learning and employment.
Read more
Read less
Digital Resources
Books
Key Documents
Online Exam Review
Discover FREE Digital Resources!
Unlock your learners' potential with an impressive range of FREE digital resources, teaching tools and materials.
WJEC/CBAC ENDORSED TITLES
WJEC/CBAC NON-ENDORSED TITLES
Welcome to the WJEC's Online Exam Review website. Here you will find a collection of interactive units that bring together a number of elements including general data, exam questions, their marking schemes and examiner comments, which will lead you through a review of exam questions.
Courses
Materials
Webinars
Level 1/2 Hospitality & Catering - Briefing

To view the webinar you will need:
An up to date browser, such as Internet Explorer 8 (or later)
Adobe Connect and an Adobe plug-in installed
Use this link to download the software needed
(Please contact your IT Technician if you do not have the rights for your PC to install software)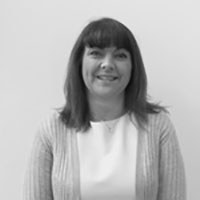 Have a question about Level 1/2 Hospitality and Catering?
Subject Officer
Our subject team is happy to help you with all your queries related to the teaching and learning of our specifications. Our Subject Officers are experienced teachers and are here to support you with delivering our qualifications. Get in touch with us via e-mail or telephone.