Our GCSE Geography specification adopts an enquiry approach to the study of geographical information, issues and concepts.
It is based on the principle that geographical education should enable learners to become critical and reflective thinkers by engaging them actively in the enquiry process. Content is organised around key questions and learners should be encouraged to pose geographical questions of their own.
Read more
Read less
Digital Resources
Books
Key Documents
Online Exam Review
Discover FREE Digital Resources!
Unlock your learners' potential with an impressive range of FREE digital resources, teaching tools and materials.
WJEC/CBAC ENDORSED TITLES
NON-ENDORSED TITLES
| | | |
| --- | --- | --- |
| Title | ISBN | Author/s |
| WJEC GCSE Geography Student eTextbook: My Revision Notes | 9781398314450 | Dirk Sykes, Rachel Crutcher |
| WJEC GCSE Geography Dynamic Learning Package | 9781471873812 |   |
| WJEC GCSE Geography Teaching and Learning Resources | 9781471882296 | David Rogers, Alan Parkinson, Steph Warren, Stephanie Robinson, Stacey Hyland-McCabe, Alan Brown, Gregg Coleman, Val Davis, Bob Digby, Andy Leeder, Glyn Owen |
Welcome to the WJEC's Online Exam Review website. Here you will find a collection of interactive units that bring together a number of elements including general data, exam questions, their marking schemes and examiner comments, which will lead you through a review of exam questions.
Courses
Materials
Webinars
GCSE Geography NEA Unit 3


To view the webinar you will need:

An up to date browser, such as Internet Explorer 8 (or later)
Adobe Connect and an Adobe plug-in installed
Use this link to download the software needed
Supporting document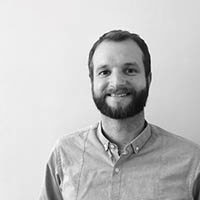 Have a question about GCSE Geography?
Subject Officer
Our subject team is happy to help you with all your queries related to the teaching and learning of our specifications. Our Subject Officers are experienced teachers and are here to support you with delivering our qualifications. Get in touch with us via e-mail or telephone.