New Production Briefs
New Production Briefs for AS (First assessment 2022), GCSE and A Level (First Assessment 2023) Film Studies are now available under Resources > Key Documents > Production Briefs.  
GCSE and A Level students being assessed in 2022 should still follow the brief inside the specification (Page 33). 
Due to Covid disruption, productions following the existing AS briefs published in the Specification will also be accepted until Summer 2022
Why do some questions list the key elements or specialist areas and others don't?

The areas listed are suggested as key areas of focus for revision and final preparation, in relation to the Summer 2022 examinations. The areas listed are the focus areas relevant for that question.
---
Our AS/A level Film Studies specification is designed to introduce learners to a wide variety of films in order to broaden their knowledge and understanding of film and the range of responses films can generate.
This specification offers opportunities to study mainstream American films from the past and the present as well as a range of recent and contemporary British films, American independent films and global films, both non-English language and English language.
The historical range of film represented in those films is extended by the study of silent film and significant film movements so that learners can gain a sense of the development of film from its early years to its still emerging digital future. Studies in documentary, experimental and short films add to the breadth of the learning experience.
Production work is a crucial part of this specification and is integral to learners' study of film. Studying a diverse range of films from several different contexts is designed to give learners the opportunity to apply their knowledge and understanding of how films are constructed to their own film making and screenwriting.
This is intended to enable learners to create high quality film and screenplay work as well as provide an informed filmmaker's perspective on their own study of film.
Read more
Read less
Digital Resources
Books
Online Exam Review
Discover FREE Digital Resources!
Unlock your learners' potential with an impressive range of FREE digital resources, teaching tools and materials.
WJEC/CBAC NON-ENDORSED TITLES
Online Exam Review – gain access to general data, exam questions, marking schemes and examiner comments.
Upcoming Courses
On Demand Webinars
Materials from previous events
Materials from previous courses can be found on the Secure website.
If you need further information or support, please contact our Professional Learning Team via cpd@wjec.co.uk.
A Level Film Studies - Screenwriting Top Tips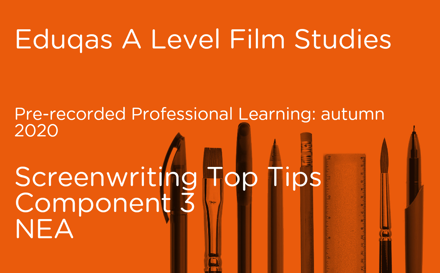 The Powerpoint version of this Webinar can be found here.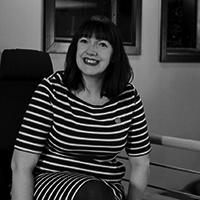 Have a question about AS/A Level Film Studies?
Subject Officer
Our subject team is happy to help you with all your queries related to the teaching and learning of our specifications. Our Subject Officers are all former teachers and are here to support you with delivering our qualifications. Get in touch with us via e-mail or telephone.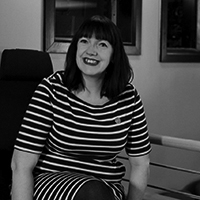 Key Dates
2022
18
Aug
AS/A Level Results Day 2022