Essential Application of Number Skills (EAoNS)
The Application of Number qualification encourages learners to develop their number skills to tackle a problem by:
collecting and interpreting numbers
carrying out calculations
interpreting results
presenting findings
It develops the learner's ability to select and apply numerical, graphical and related mathematical skills in ways that are appropriate to their context. They can also be used to help learners to make connections with less-familiar contexts and develop their ability to progress to higher levels of skills. Techniques such as being able to measure and read scales, carry out specific calculations, or draw a particular type of diagram, are essential. Equally important, are the skills of interpretation (for example of information from tables, graphs or charts), selecting appropriate methods to process data, describing what findings show, and taking account of purpose and audience when presenting results.
Read more
Read less
Upcoming Professional Learning Events
There are no events currently scheduled for this qualification. 
Our annual programme is published and open for bookings during the summer term. Sign up for the latest updates here.
Materials from previous courses can be found on the Secure website and/or under the Materials tab.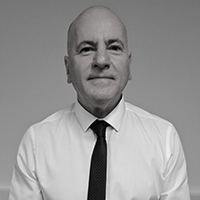 Have a question about Essential Application of Number Skills (EAoNS)?
Head of Essential Skills Wales
Our subject team is happy to help you with all your queries related to the teaching and learning of our specifications. Our Subject Officers are experienced teachers and are here to support you with delivering our qualifications. Get in touch with us via e-mail or telephone.