AS/A Level English Literature
Advance information / adaptations – summer 2022
Advance information for this subject can be found under Summer 2022 Adaptations below. You can also access our GCSE and A levels Adaptations Booklets here.
CHANGES TO SET TEXTS
The GCE AS/A level English Literature specification was amended in December 2019 for teaching from September 2021, and assessment from summer 2022.
Unit 1 has been amended to show that Brian Friel: Translations (Faber) replaces Joe Orton: Loot (Methuen).
Unit 2 has been amended to show that W. B. Yeats: Poems selected by Seamus Heaney (Faber) (prescribed sections: In the Seven Woods, The Green Helmet and Other Poems, Responsibilities, The Wild Swans at Coole, Michael Robartes and the Dancer, The Tower)  & Dannie Abse: Welsh Retrospective (Seren) replaces D H Lawrence: Selected Poems (Penguin Classics, edited by James Fenton) & Gillian Clarke: Making the Beds for the Dead (Carcanet).
Unit 3 Section A has been amended to show that William Blake: Poems selected by Patti Smith (Vintage) replaces John Keats: Selected Poems (Penguin Classics).
Change to the wording of questions
From summer 2022, where AO3 is assessed, the question will directly refer candidates to the need to refer to contexts. The Sample Assessment Materials have been updated to reflect this change.
| | |
| --- | --- |
| | English Literature Resource Guide - This booklet provides an overview of the support, guidance and resources available to those teaching the WJEC GCE English Literature specification across our suite of websites. |
Our AS/A level English Literature specification is based on a conviction that the study of literature should encourage enjoyment of literary studies based on an informed personal response to a range of texts.
It provides learners with an introduction to the discipline of advanced literary studies and presents opportunities for reading widely and for making creative and informed responses to each of the major literary genres of poetry, prose and drama.
Read more
Read less
Digital Resources
Key Documents
Online Exam Review
Discover FREE Digital Resources!
Unlock your learners' potential with an impressive range of FREE digital resources, teaching tools and materials.
Welcome to the WJEC's Online Exam Review website. Here you will find a collection of interactive units that bring together a number of elements including general data, exam questions, their marking schemes and examiner comments, which will lead you through a review of exam questions.
Upcoming Courses
On Demand Webinars
Materials from previous events
Materials from previous courses can be found on the Secure website.
If you need further information or support, please contact our Professional Learning Team via cpd@wjec.co.uk.
TeachMeet - Reading Resilience: Introducing Strategies through Early Modern English - Student Resource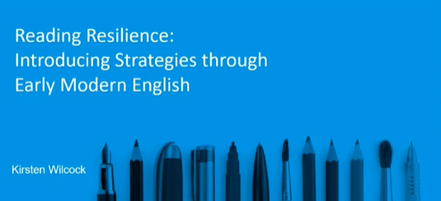 Developing English Language
Webinar: Teaching the novel and unseen prose

Webinar: Teaching grammar

Webinar: Cognitive acceleration

To view a webinar you will need:
An up to date browser, such as Internet Explorer 8 (or later)
Adobe Connect and an Adobe plug-in installed
Use this link to download the software needed
(Please contact your IT Technician if you do not have the rights for your PC to install software)
If you need further information or support, please contact our Professional Learning Team via cpd@wjec.co.uk.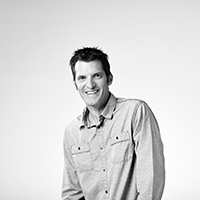 Have a question about AS/A Level English Literature?
Subject Officer
Our subject team is happy to help you with all your queries related to the teaching and learning of our specifications. Our Subject Officers are all former teachers and are here to support you with delivering our qualifications. Get in touch with us via e-mail or telephone.
Our Subject Support Officers are on hand to answer any of your queries.
Michael Williams

029 2240 4292