Our GCSE Drama qualification is an exciting, inspiring and practical course. The specification promotes involvement in and enjoyment of drama, as performers and/or designers. Learners will also attend live theatre performance allowing them to become informed and thoughtful audience members.
By taking part in all these activities, learners will develop a range of essential life skills which will help them succeed in any career they choose.
Why study Drama?
Through following this specification, learners will be given opportunities to participate in and interpret their own and others' drama. They will also have the option to work practically as performers and/or designers in Units 1 and 2.
Read more
Read less
Digital Resources
Books
Online Exam Review
Discover FREE Digital Resources!
Unlock your learners' potential with an impressive range of FREE digital resources, teaching tools and materials.
WJEC/CBAC ENDORSED TITLES
WJEC/CBAC NON-ENDORSED TITLES
Welcome to the WJEC's Online Exam Review website. Here you will find a collection of interactive units that bring together a number of elements including general data, exam questions, their marking schemes and examiner comments, which will lead you through a review of exam questions.
Upcoming Courses
On Demand Courses
Materials from previous events
Have a question about GCSE Drama ?
Subject Officer
Our subject team is happy to help you with all your queries related to the teaching and learning of our specifications. Our Subject Officers are all former teachers and are here to support you with delivering our qualifications. Get in touch with us via e-mail or telephone.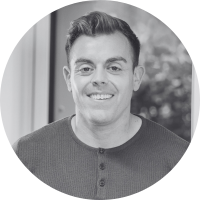 Key Dates
2024
22
Jan
Unit 2 practical visit window opens
24
Mar
Unit 1 submission
30
Apr
Unit 2 practical visit window closes