AS/A Level Design and Technology
Our AS/A level Design and Technology specification provides a unique opportunity in the curriculum for learners to identify and solve real problems by designing and making products or systems.
Design and Technology is an inspiring, rigorous and practical subject. This specification encourages learners to use creativity and imagination when applying iterative design processes to develop and modify designs, and to design and make prototypes that solve real world problems, considering their own and others' needs, wants, aspirations and values.
Read more
Read less
Digital Resources
Key Documents
Online Exam Review
Discover FREE Digital Resources!
Unlock your learners' potential with an impressive range of FREE digital resources, teaching tools and materials.
Access a collection of interactive units that bring together a number of elements including general data, exam questions, their marking schemes and examiner comments, which will lead you through a review of exam questions.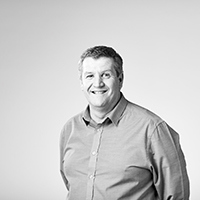 Have a question about AS/A Level Design and Technology?
Subject Officer
Our subject team is happy to help you with all your queries related to the teaching and learning of our specifications. Our Subject Officers are experienced teachers and are here to support you with delivering our qualifications. Get in touch with us via e-mail or telephone.