Advance Information
Advance Information (AI) has been produced for students and teachers of Applied Level 3 Criminology. This Advance Information provides the focus of the content of the questions in the January 2022 examination papers only. It may be used at any time from the 22 November 2021 to the day of the examination. It must not be taken into the examination. Click here for the Diploma AI and here for Certificate AI. You can also view our latest newsletter here.
2021/2022 Adaptations to Vocational and Other General Qualifications Published
We have published details of adaptations to the assessment of our vocational and other general (non-GCSE/GCE) qualifications for the 2021/22 academic year. View the adaptations here.
Applied Certificate in Criminology Specification
Download
Applied Diploma in Criminology Specification
Download
Latest Examiners' Report
Download
New to Criminology? Looking for further guidance on exams or controlled assessments? Click here to find supporting documents.
Primarily designed to support learners progressing to university, our Level 3 Criminology qualification has been designed to provide exciting and interesting experiences that focus learning for 16-19 year-old, and adult, learners through applied learning.
This qualification would support learners' progression from any study at Level 2, particularly GCSEs in Sociology, Law, Psychology, Citizenship, and Humanities.
Please view our latest FAQ document (updated in June 2020) here.
Read more
Read less
Digital Resources
Books
Key Documents
Online Exam Review
WJEC/CBAC ENDORSED TITLES
WJEC/CBAC NON-ENDORSED TITLES
Access a collection of interactive units that bring together a number of elements including general data, exam questions, their marking schemes and examiner comments, which will lead you through a review of exam questions.
Upcoming Courses
On Demand Webinars
Materials from previous events
Materials from previous courses can be found on the Secure website.
If you need further information or support, please contact our Professional Learning Team via cpd@wjec.co.uk.
Level 3 Criminology - Controlled Assessment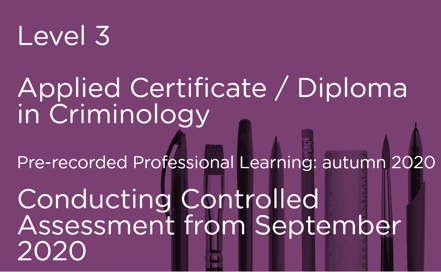 Level 3 Criminology - Briefing 

To view the webinar you will need:
An up to date browser, such as Internet Explorer 8 (or later)
Adobe Connect and an Adobe plug-in installed
Use this link to download the software needed
(Please contact your IT Technician if you do not have the rights for your PC to install software)
If you need further information or support, please contact our Professional Learning Team via cpd@wjec.co.uk.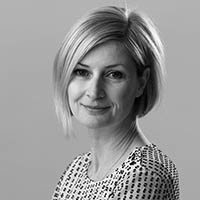 Have a question about Level 3 Criminology ?
Subject Officer
Our subject team is happy to help you with all your queries related to the teaching and learning of our specifications. Our Subject Officers are all former teachers and are here to support you with delivering our qualifications. Get in touch with us via e-mail or telephone.
Our subject specialists are on hand to answer any of your queries.
Neil Evans

029 2240 4287