Summer 2023 update
Our commitment to Criminology. Read here >
If you teach Criminology in England, please read our statement here.
Don't forget our Controlled Assessment guide is on the secure website.  
Primarily designed to support learners progressing to university, our Level 3 Criminology qualification has been designed to provide exciting and interesting experiences that focus learning for 16-19 year-old, and adult, learners through applied learning.
This qualification would support learners' progression from any study at Level 2, particularly GCSEs in Sociology, Law, Psychology, Citizenship, and Humanities.
Please view our latest FAQ document (updated in September 2021) here.
Read more
Read less
Digital Resources
Books
Online Exam Review
WJEC/CBAC ENDORSED TITLES
WJEC/CBAC NON-ENDORSED TITLES
Access a collection of interactive units that bring together a number of elements including general data, exam questions, their marking schemes and examiner comments, which will lead you through a review of exam questions.
Upcoming Courses
On Demand Courses
Materials from previous events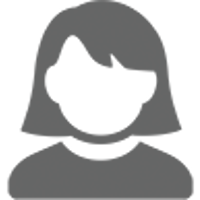 Have a question about Level 3 Criminology ?
Subject Officer
Our subject team is happy to help you with all your queries related to the teaching and learning of our specifications. Our Subject Officers are all former teachers and are here to support you with delivering our qualifications. Get in touch with us via e-mail or telephone.