The Moving Image Awards recognise and celebrate the best moving image productions from students undertaking WJEC qualifications in Film and Media across the UK.
The awards provide talented film-makers the springboard they need to stand out in their university applications and during the beginning of their careers.
Budding young filmmakers recognised at 9th Moving Image Awards
Talented young filmmakers have been recognised for their outstanding work at the ninth annual Moving Image Awards.
Every year, students undertaking our qualifications in Film and Media Studies are invited to submit their work for consideration by a panel of judges, for awards for Best Film/TV Extract, Best Short Film, Best Screenplay, and Best Music Video.
The Moving Image Awards recognises and rewards the UK's most talented student filmmakers and screenwriters, encouraging more young people to consider a career within the film industry.
9th Moving Image Awards Overall Winner - 'Level 9' by Lyndon Hodges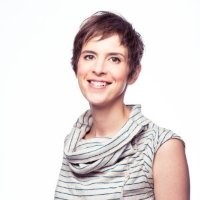 The wonderful thing about an event like this is the incredible diversity that you're seeing. There are all these different genres. People who are doing very experimental films, producing music videos, and people who are working with plasticine! You see so many different things it's an amazing showcase. What's more, these films were created during the pandemic, when you think my goodness, they're just staring at four walls and they're able to come up with some truly amazing creativity!
Commenting on this year's awards is Larushka Ivan-Zadeh, Chief Film Critic Metro