AS/A Level Computer Science
Our AS/A level Computer Science specification provides learners with an in-depth understanding of the fundamental concepts of computer science and a broad range of flexible and interesting study opportunities.
This specification enables centres to concentrate on innovative delivery of the course by having a streamlined, uncomplicated, future-proof structure, with realistic technological requirements.
Read more
Read less
Digital Resources
Books
Key Documents
Online Exam Review
Discover FREE Digital Resources!
Unlock your learners' potential with an impressive range of FREE digital resources, teaching tools and materials.
WJEC/CBAC NON-ENDORSED TITLES
Access Important updates, circulars, past papers, marking schemes, NEA material, exemplar, teaching and learning resources, entry/amendment file uploads and the ability to make online post-results enquiries.
Courses
Materials
Webinars
Upcoming Professional Learning Events
There are no events currently scheduled for this qualification. 
Our annual programme is published and open for bookings during the summer term. Sign up for the latest updates here.
Materials from previous courses can be found on the Secure website and/or under the Materials tab.
Online CPD Webinars - GCE A level Computer Science Unit 5
Click on the image below to gain access to our online CPD webinar recording.
To view the webinar you will need:

An up to date browser, such as Internet Explorer 8 (or later)
Adobe Connect and an Adobe plug-in installed
Use this link to download the software needed

(Please contact your IT Technician if you do not have the rights for your PC to install software)
Supporting document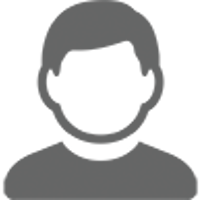 Have a question about AS/A Level Computer Science ?
Subject Officer
Our subject team is happy to help you with all your queries related to the teaching and learning of our specifications. Our Subject Officers are experienced teachers and are here to support you with delivering our qualifications. Get in touch with us via e-mail or telephone.